Arc 2000
Arc 2000, innovating in the field of winter sports
Few resorts in the world can claim to have witnessed the birth of so many new forms of winter sports since the 1980s. The pioneering spirit of Les Arcs is not limited to the architecture but is also apparent on the snow, with the generations of snowboard and ski innovations that have followed one another with a single goal in mind: coming up with new ways to get down the slopes.
Let's start in the 1980s, when a new method of ski initiation was tested here, based on the skis getting longer as technique improved.
Another innovation: freeride, with the Apocalypse Snow films. Groups of snowboarders and skiers endlessly chasing one another down immense slopes, on astonishing contraptions. Led by Regis Rolland, who would later create the Apo snowboard brand, the Apocalypse Snow team found an ideal playground in Les Arcs to stage their novel concept: the boundless creativity of the protagonists attempting to slide on the snow in various iconoclastic ways.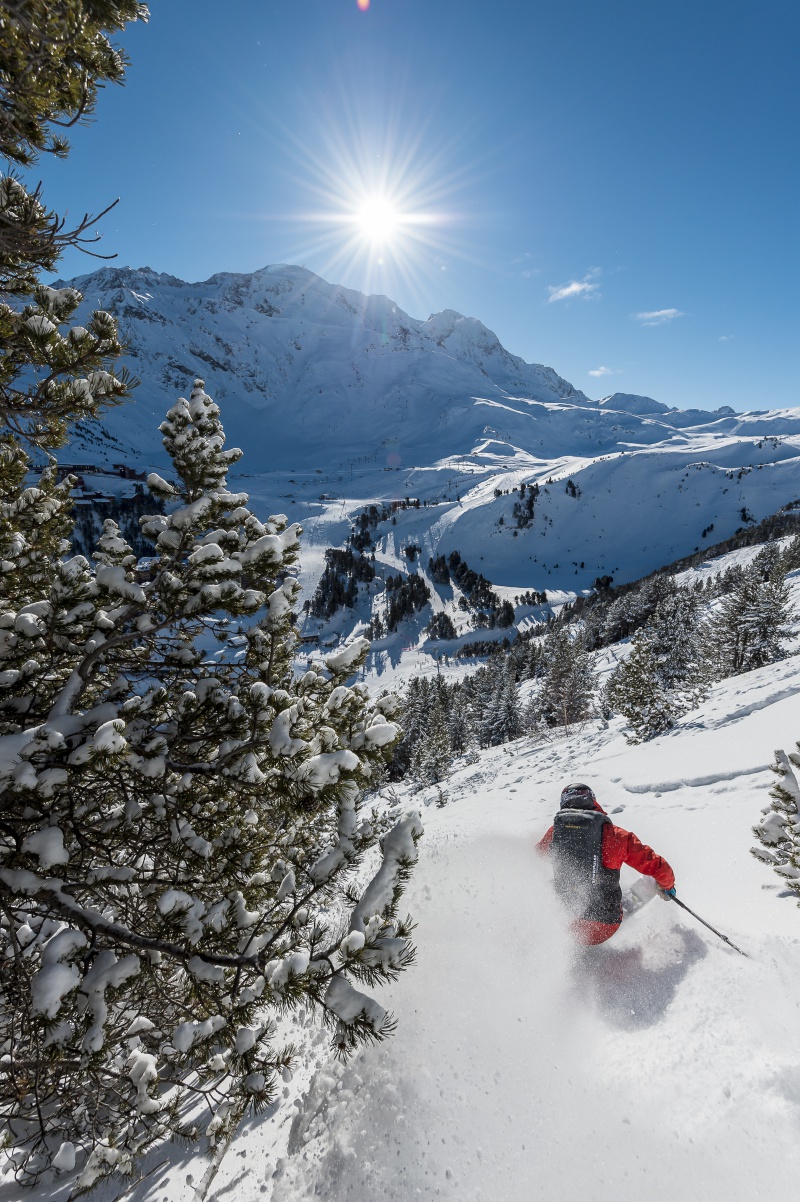 The inventiveness of the sensation seekers of the 80s is the essence of this trilogy of films that made a whole generation want to experience speed on the snow… and some have even confessed that they came to live in Les Arcs because of these films. How many snowboarders back then can claim never to have seen the film?
This free spirit influenced all sensation sports in the decades to come, particularly when the Freeride des Arcs event started to attract elite freeriders from around the world to demonstrate their impressive techniques every winter.
In the noughties, Speed Riding was born: a small, lively sail enables the skier to overcome obstacles, gain height quickly and reach places impossible to ski, giving the sensation of sliding not only on snow, but also through the air!
Most Speed Riders today have trained on the slopes of Arc 2000, enjoying their ideal gradient. Good skiers can try out this new, very sensational discipline, so why not give it a go, and take to the air!
Our residences