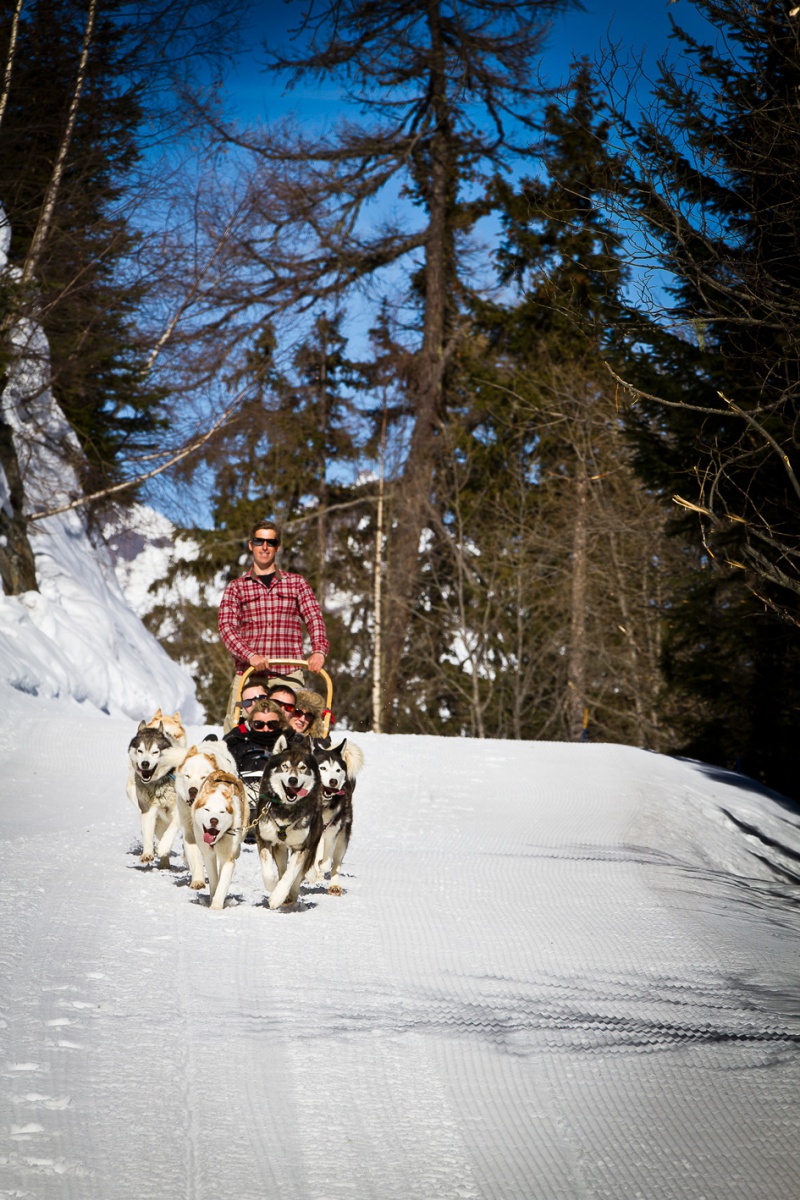 Slip into your role as a Musher, feel the strength of the dogs pulling the sled, absorbs the impulse with your knees… and you're off for a beautiful dog sled experience, guided by Bérangère and Vincent. Inspired by a number of years spent in Québec in contact with mushers and trappers, they propose a taste of this atmosphere beneath the conifers of Arc 2000, with their Alaskan huskies, a breed particularly suited to mountain life.
There is a unique and intoxicating sensation in being driven by animals and not by the more usual engine. The panting and yapping of the dogs express the unique personality of each animal, and its behaviour… everything must be taken into consideration.
There are few resorts where you can experience this ancestral form of transport. The musher will take the time to give you a few tips on how the team works, the basics of steering and when to give the dogs a hand (or a leg!) to help them up a hill.
Just spending a little time with these friendly racing dogs is pure pleasure in itself.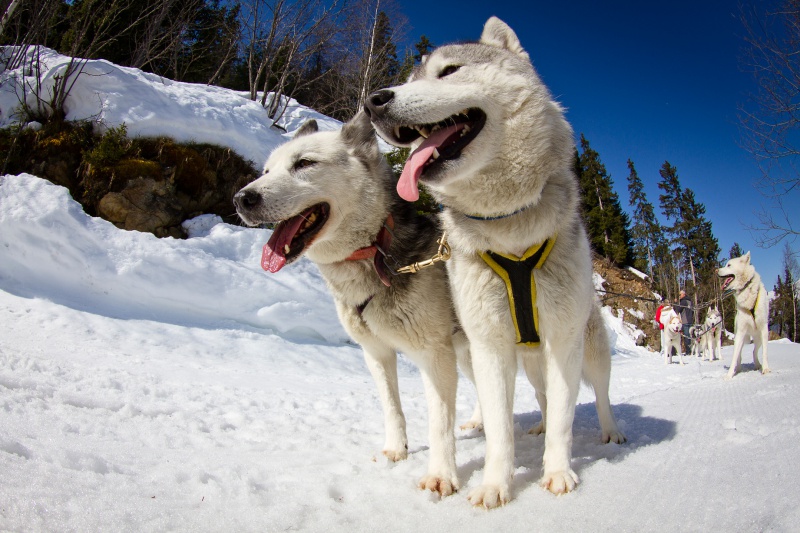 Our residences