Val-Thorens
Awards for excellence
Named best European resort in 2014, 2015 and 2016 and best resort in the world in 2013 and 2014, Val Thorens thrives on its international reputation. Thank you. Val Thorens, the highest resort in Europe, continues to be a reference, as it has been since its creation in the 1970s.
Located at the very end of the Belleville valley, at an altitude of 2,300m (with its highest peak, Cime Caron, at 3,200m), it borders the Vanoise national park on the edge of the Péclet and Chavière glaciers.
The World Ski Awards jury recognised the pioneering nature of the resort, the same mindset that has prevailed since it first opened in winter 1971. Champions like the Goitschel sisters have taken their chances, settling in this latest addition to the major ski areas. At the time, it was somewhat audacious to live so high up, in such a wilderness.
Val Thorens was soon linked to the 3 Valleys, and developed a ski area unequalled in quality and size anywhere else in the world. However, the resort has not stopped there: in the very early 80s, SETAM, the lift operator company, set about installing facilities to boost Val Thorens to the ranks of skiers' favourite resorts. The Caron cable car means you can put your skis on at 3,200m, via what was the largest gondola in the world. Val Thorens then invented new types of chair lifts, speed controlled, with dual boarding, and a new kind of double-cable cable car offering better resistance to the winds at high altitude: Funitel.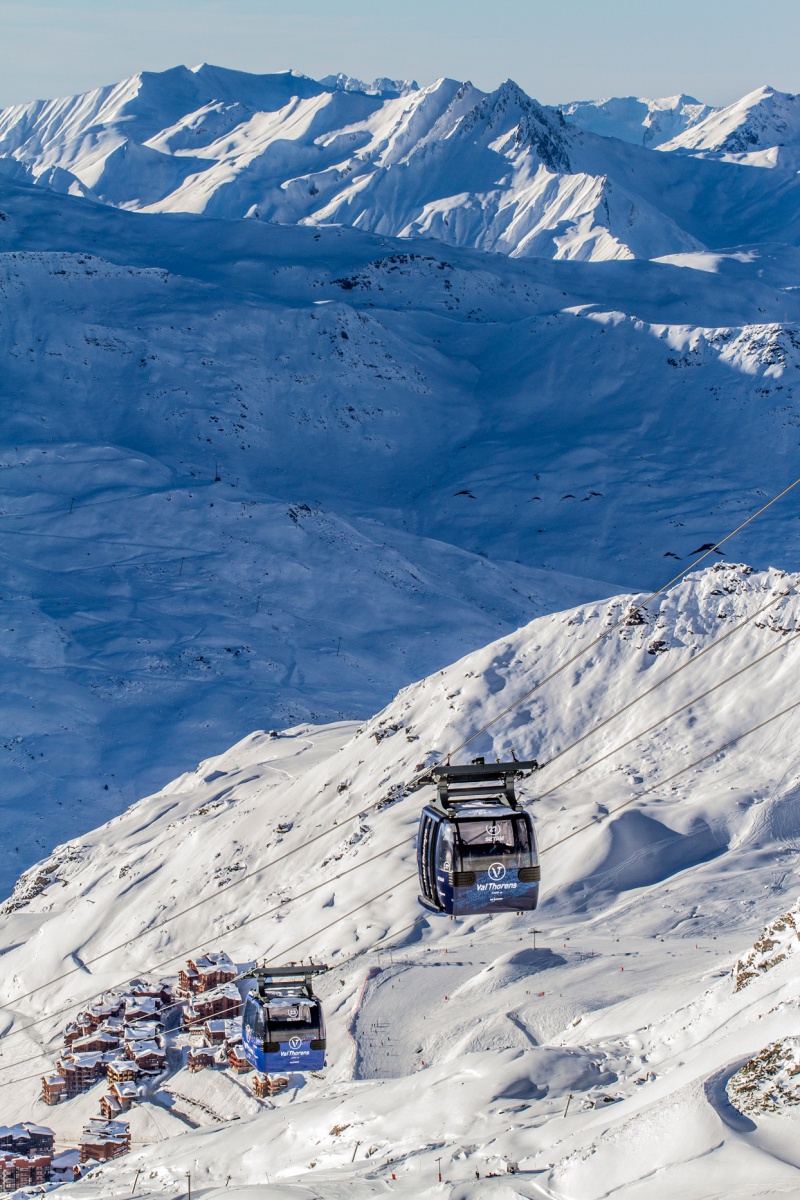 For its 40th anniversary, the resort opened the world's first entirely automatic gondola lift, which requires no operators. This means it is now possible to reach Cime Caron from the centre of the resort without walking in the snow… which is perfect for contemplative pedestrians!
The south-facing Maurienne area offers sunny-side skiing, and a link to the village of Orelle, which is very close to the motorway, offering rapid access from all the major towns in the Rhône-Alpes region.
Efforts have also been made to improve accessibility to easy areas for novice skiers, either close to the resort (with a covered conveyor belt) or further away, with Funitel 2.
Finally, remember to try out the zip wire, an extraordinary experience, suspended between heaven and earth, between Pointe du Bouchet and Crête de Thorens… at the speed of a bird in flight!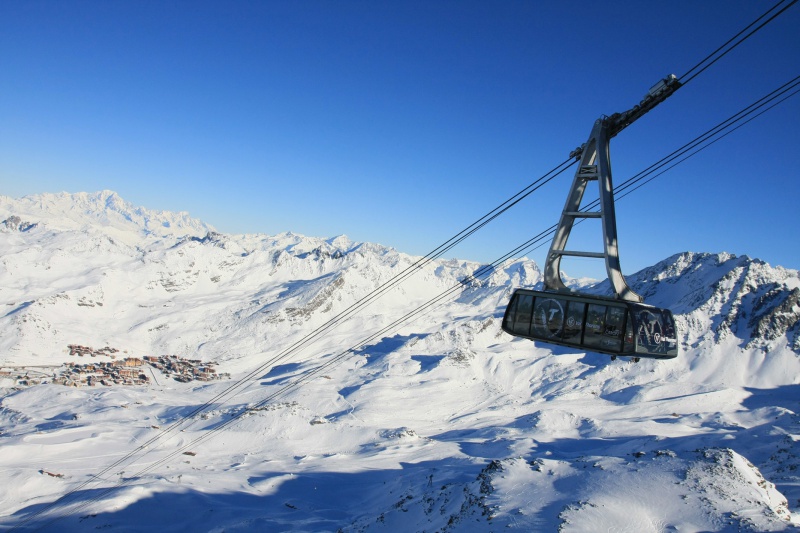 Our residences